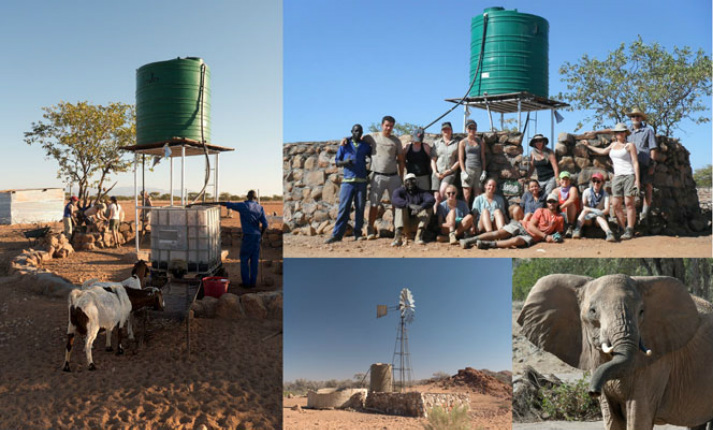 June of 2015 I worked with the non profit organization Elephant Human Relations Aid,
EHRA, in their conservation work with Namibia's desert elephants. Due to the Namibian government's anti-poaching efforts elephants have reestablished their range in northern territories. In this dry country water is a precious resource for both Namibian farmers and elephants. EHRA's volunteer projects help farmers by building protective rock walls around storage tanks. Water from the protected tanks fill water troughs outside the wall that both the farmer's livestock and wildlife can use. After working on the wall project
volunteers go on patrol week tracking, observing, and assisting the ongoing research and protection of Namibia's desert elephants. Many of the following pictures were taken during the EHRA patrol week. The remainder were taken at Namibia's Etosha National Park. To see more about EHRA's work with elephant conservation and support to rural farm communities go to www.desertelephant.org.

---